on form, sculpture in stone
A biennial sculpture exhibition held in the Cotswolds at Asthall Manor. We designed the logo back in 2013. It was designed to reflect the curved forms of the sculptures.
In 2020, because of the pandemic, the exhibition was held online only. Fortunately we were already working on the design for a new website. This then became even more vital, enabling on form to happen online - with additional technology in place to successfully sell sculptures from the website. We also designed a matching sister site for Asthall Manor.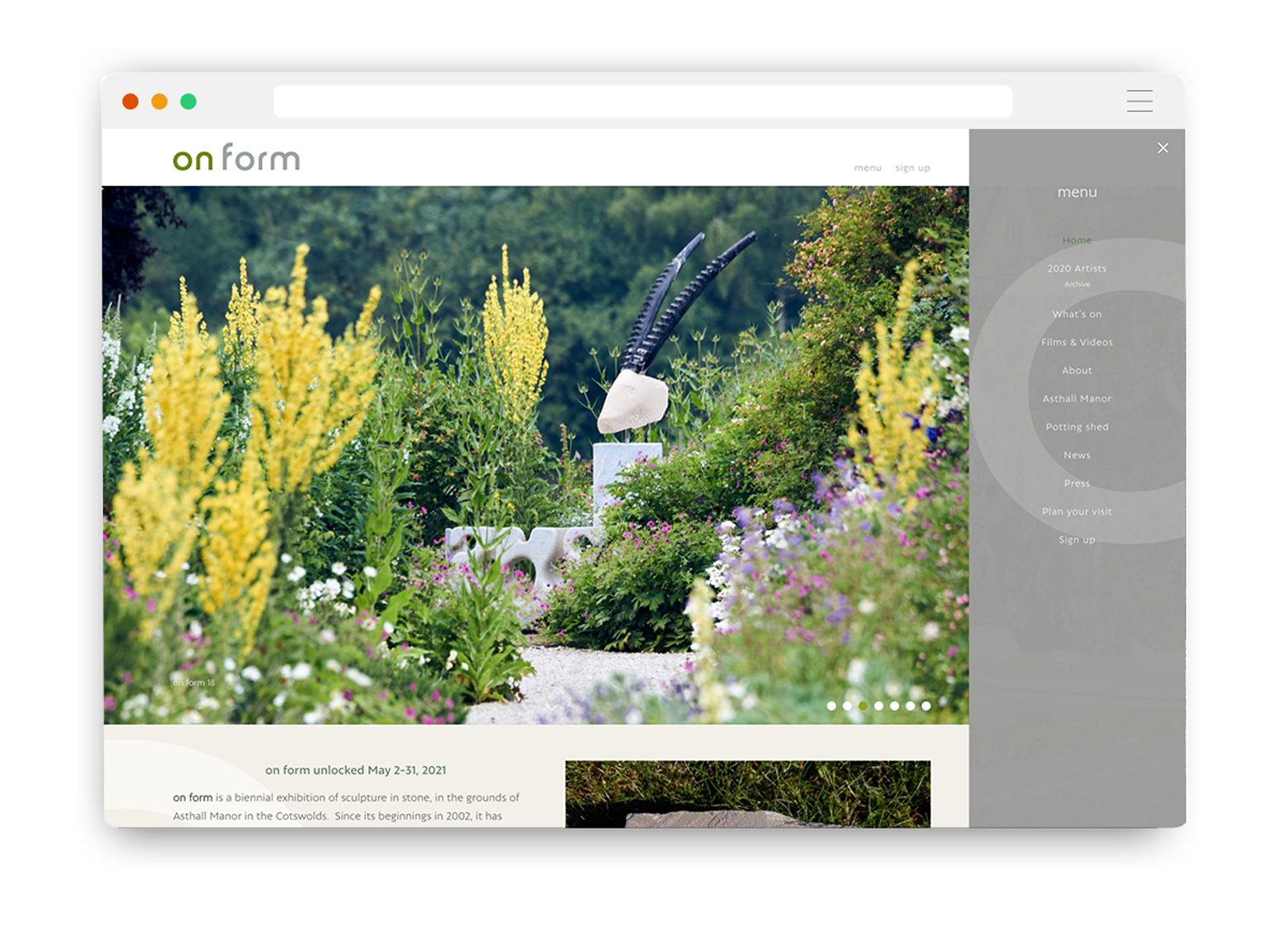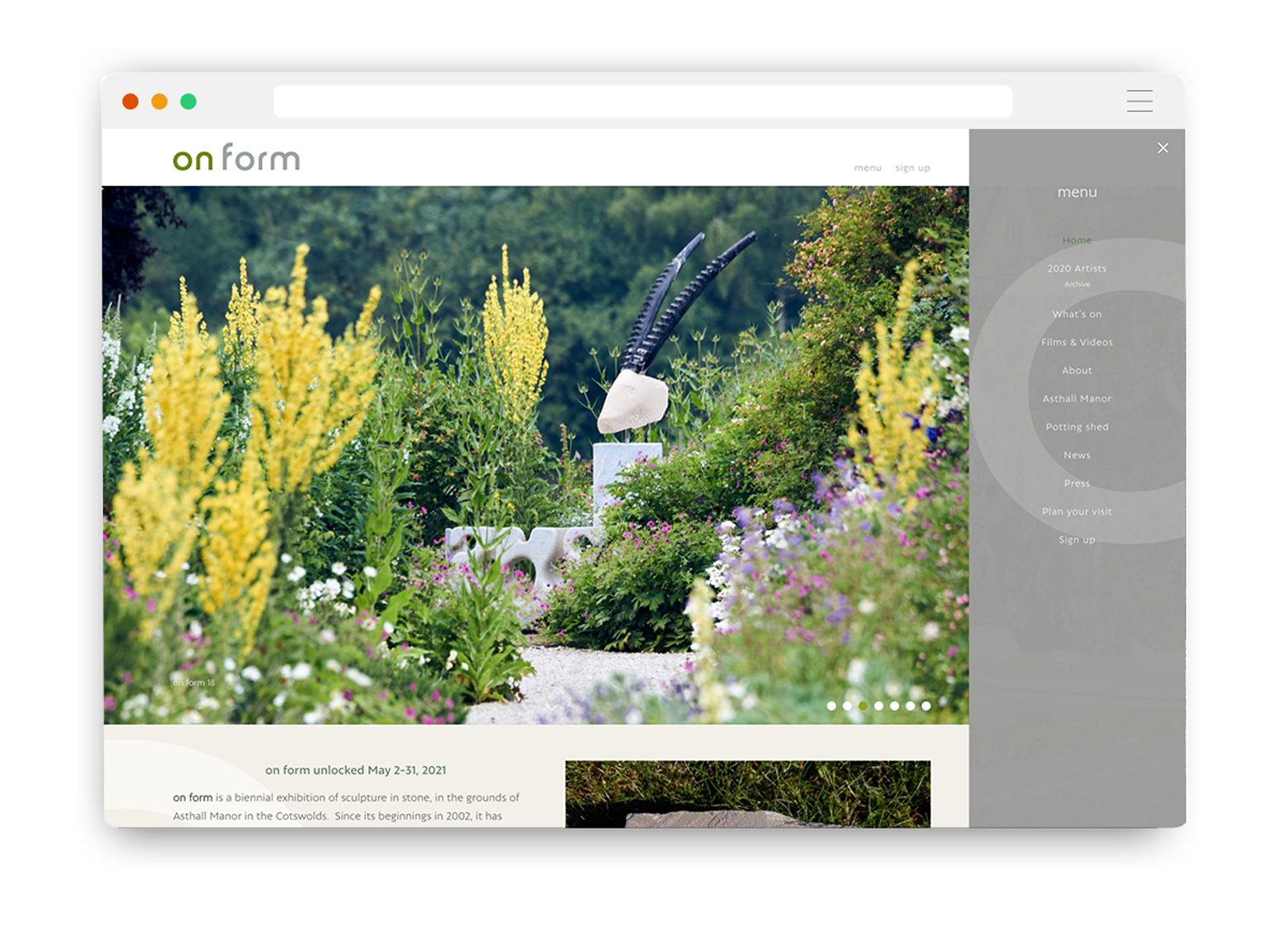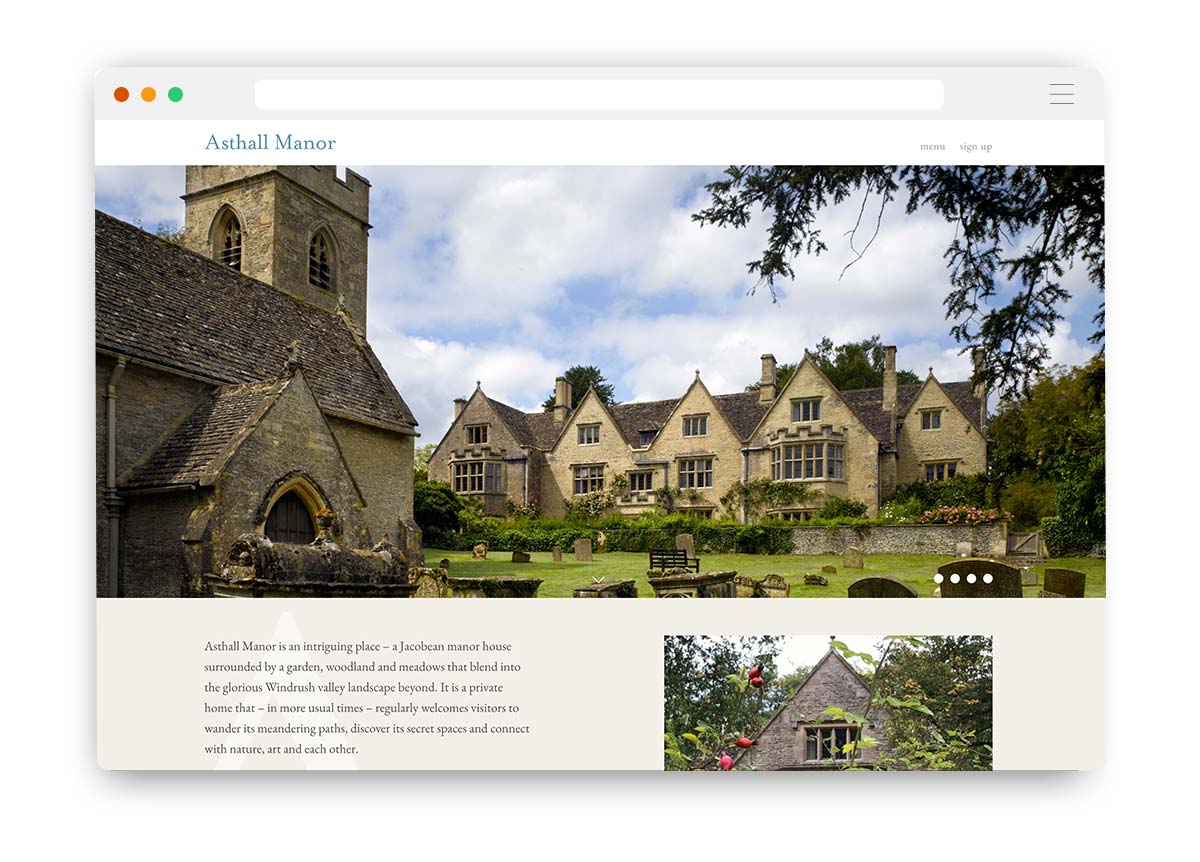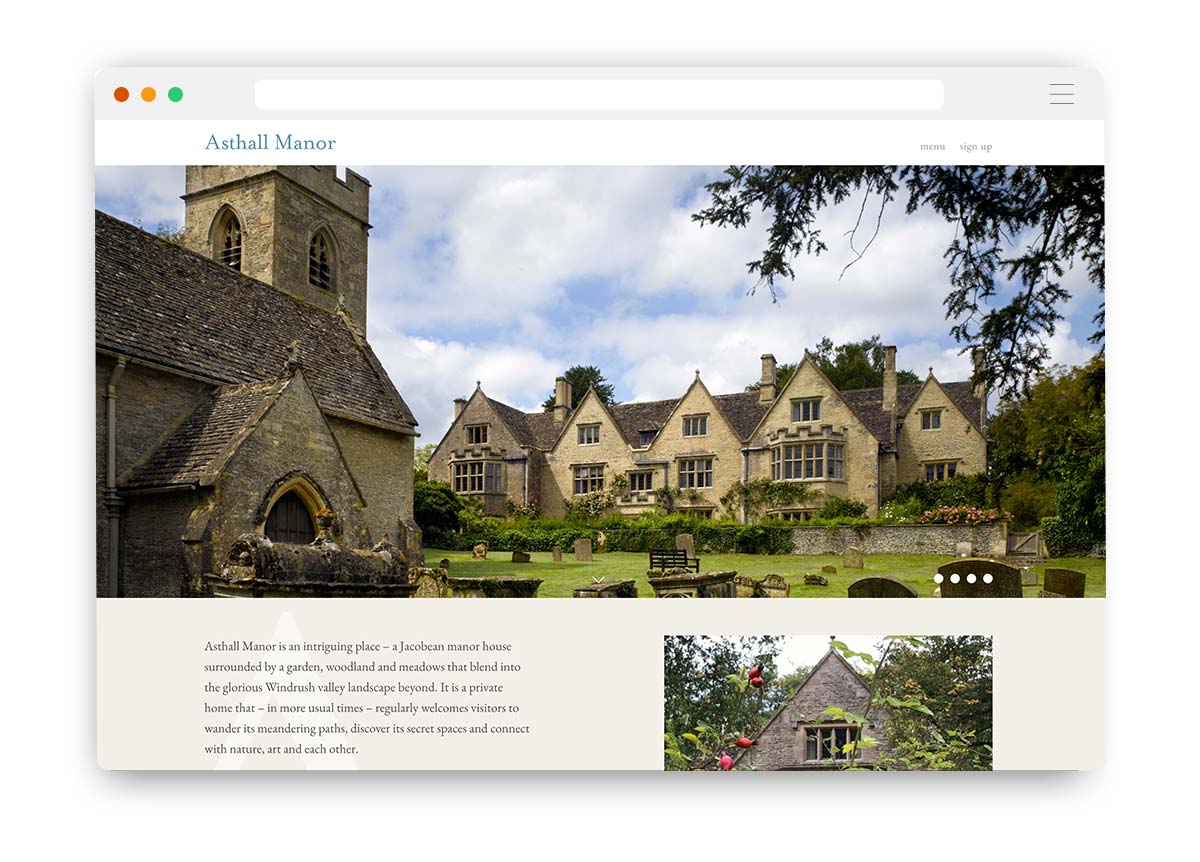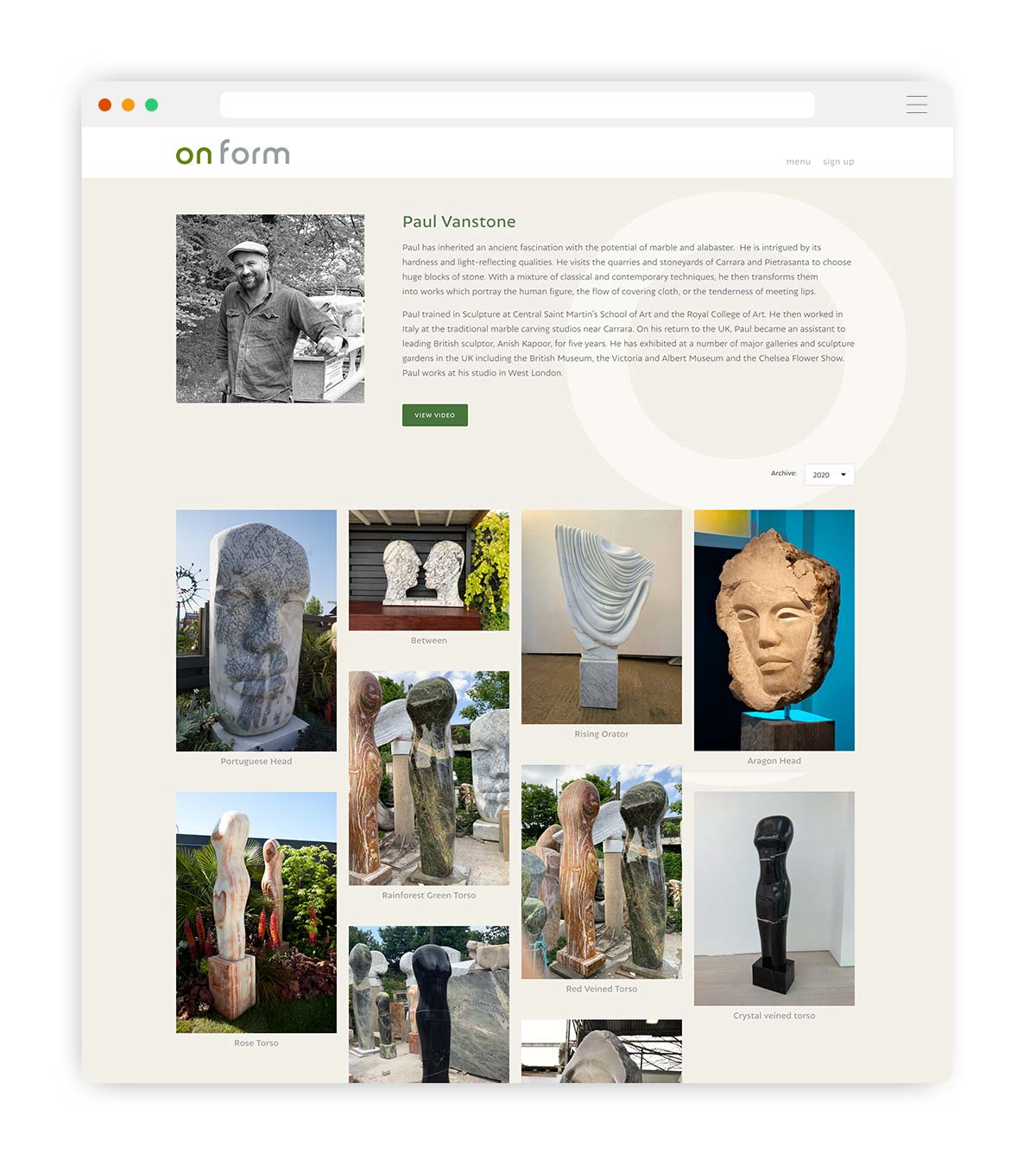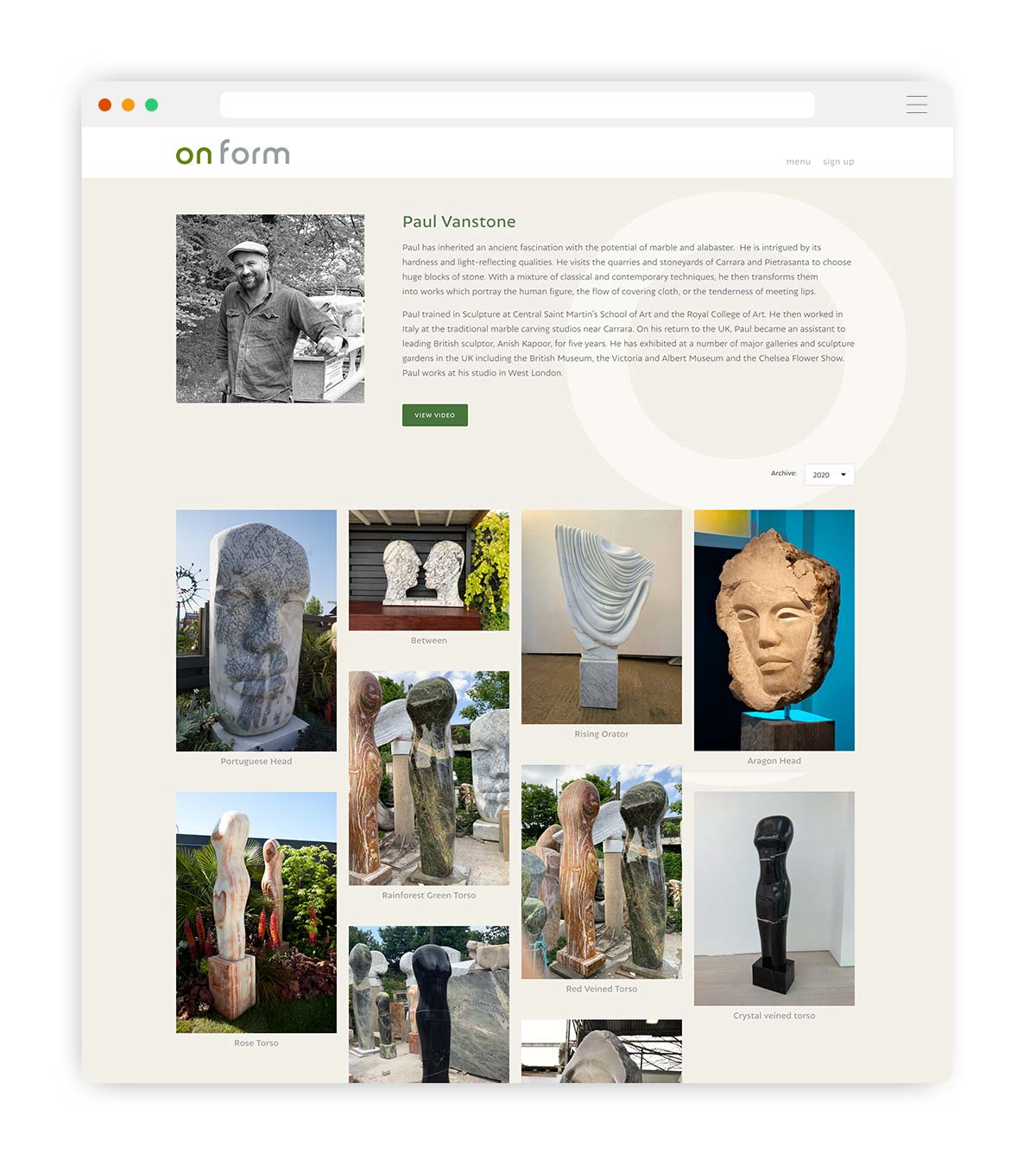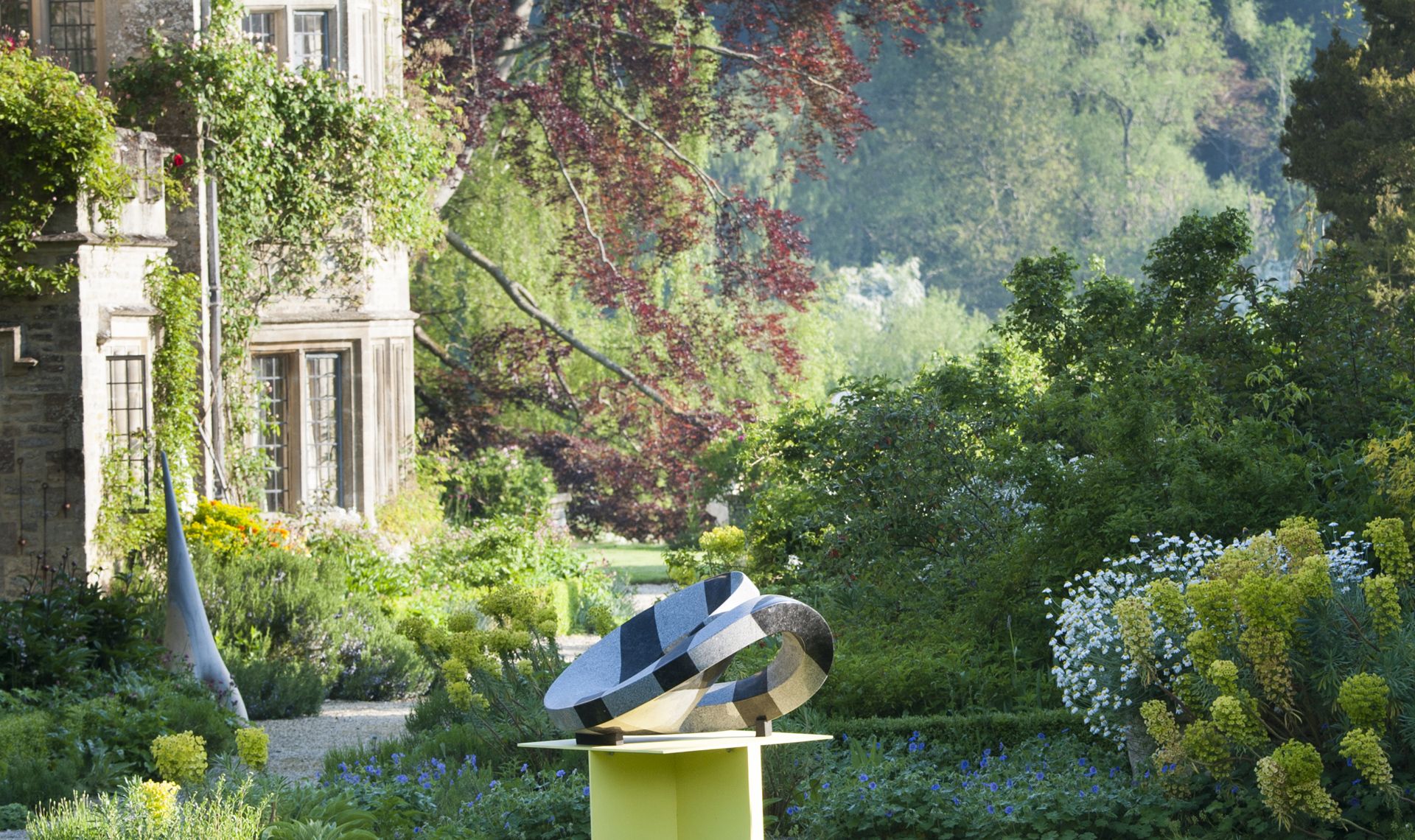 Interested in working with us?
Then get in touch as we'd love to hear your story
[unex_ce_button id="content_yabggw7sx,column_content_kj7a1e8vy" button_text_color="#ff6a13" button_font="regular" button_font_size="14px" button_width="auto" button_alignment="right" button_text_spacing="1px" button_bg_color="" button_padding="15px 25px 15px 25px" button_border_width="1px" button_border_color="#ff6a13" button_border_radius="1px" button_text_hover_color="#b422d4" button_text_spacing_hover="1px" button_bg_hover_color="" button_border_hover_color="#b422d4" button_link="web@franksandfranks.com" button_link_type="email" button_link_target="_blank" has_container="" in_column="1"]CONTACT US[/ce_button]


01993 813705 web@franksandfranks.com
Franks + Franks, The Studio, 9 Apsley Road, Oxford, Oxfordshire, OX2 7QX