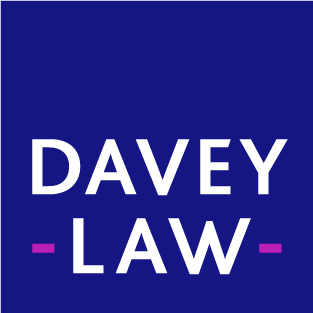 A new identity for a leading Gloucestershire solicitors
Davey Law was created following a merger in 2004 of two well established Gloucestershire firms of solicitors – Franklin & Jones, founded in Gloucester in 1886, and Davey Son & Jones, which has delivered legal services in Cirencester and Gloucester since 1946.
The logo is created from the namestyle within a square. We use the parallel symmetry of the stacked letters of the name – and the square device is then used as a visual theme. The website features great photography of the lawyers - giving the site a professional but friendly feel. But more than that - it is the individuals lawyers' knowledge and expertise that is at the core of why a client would go to Davey Law - so they feature as the key visual device.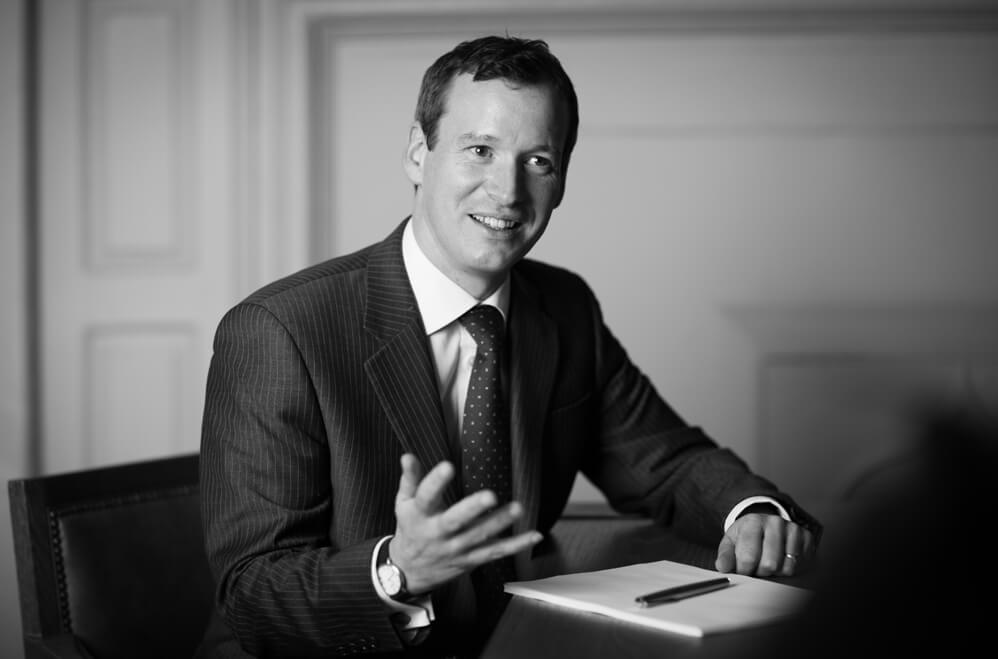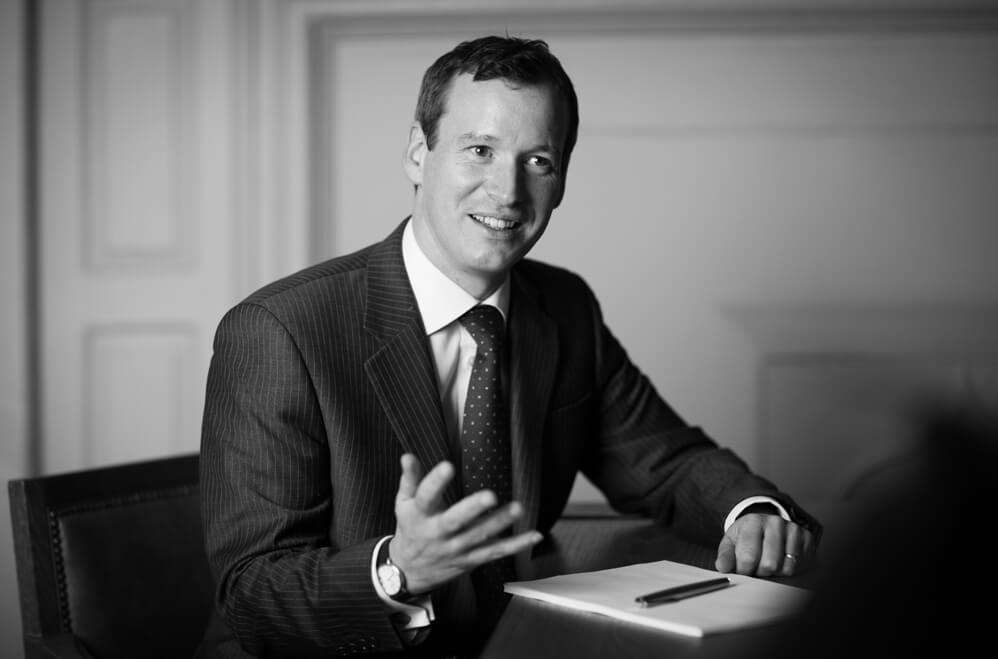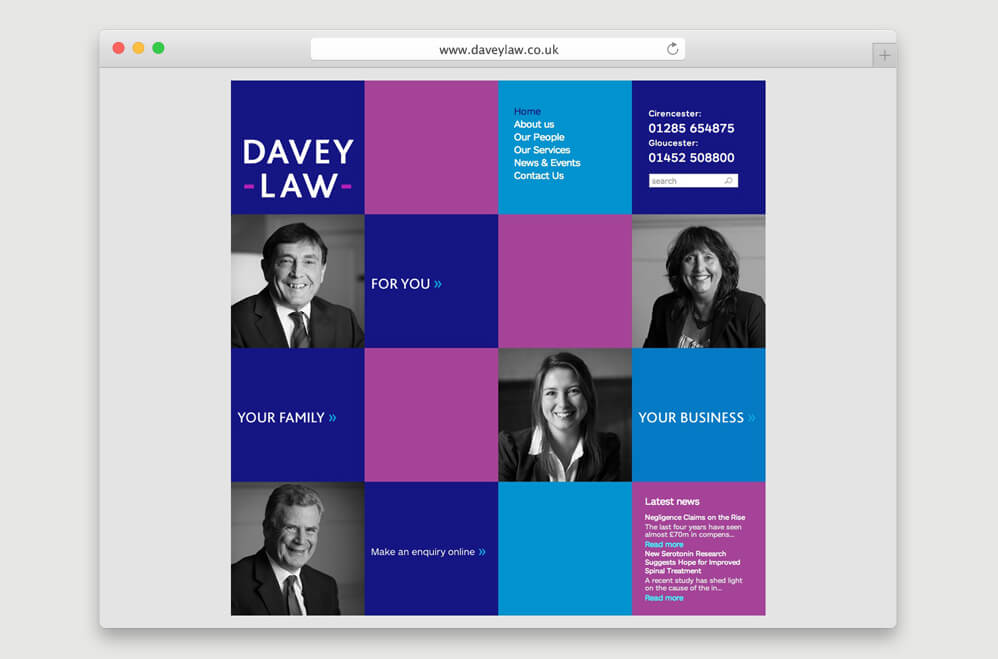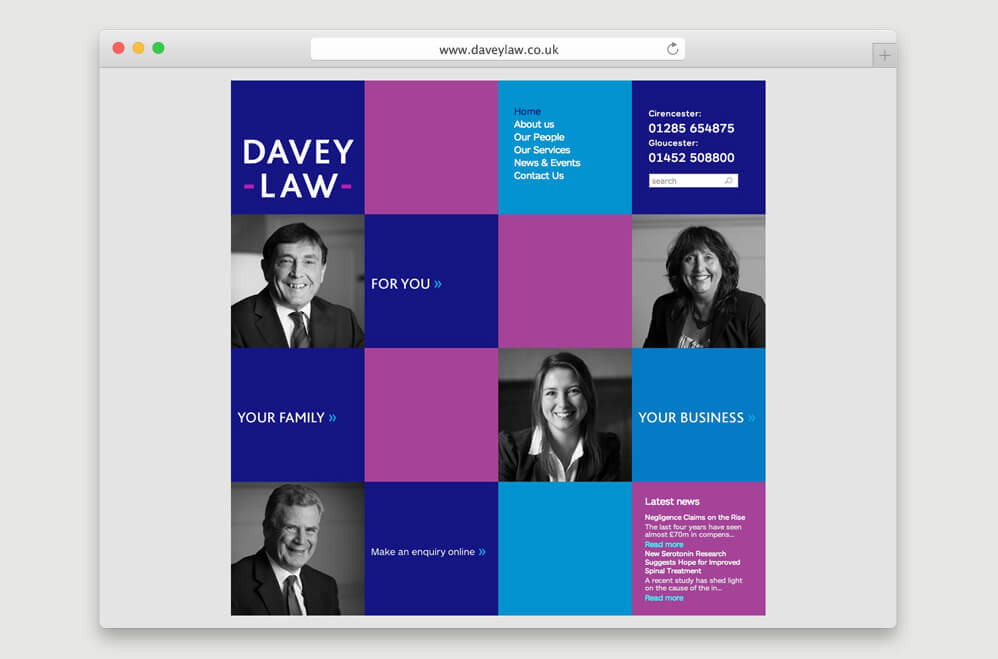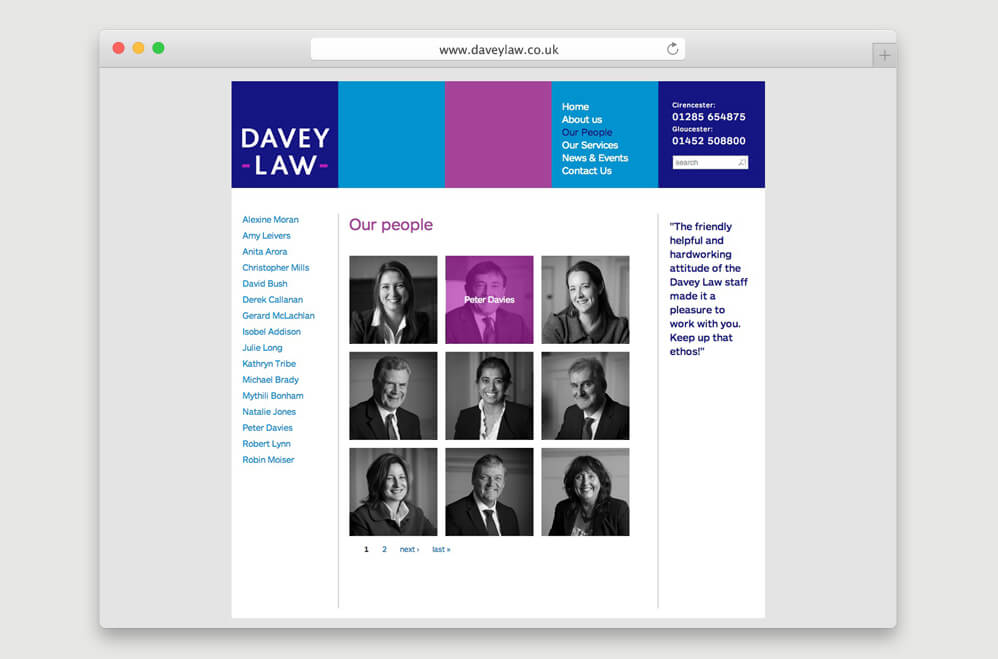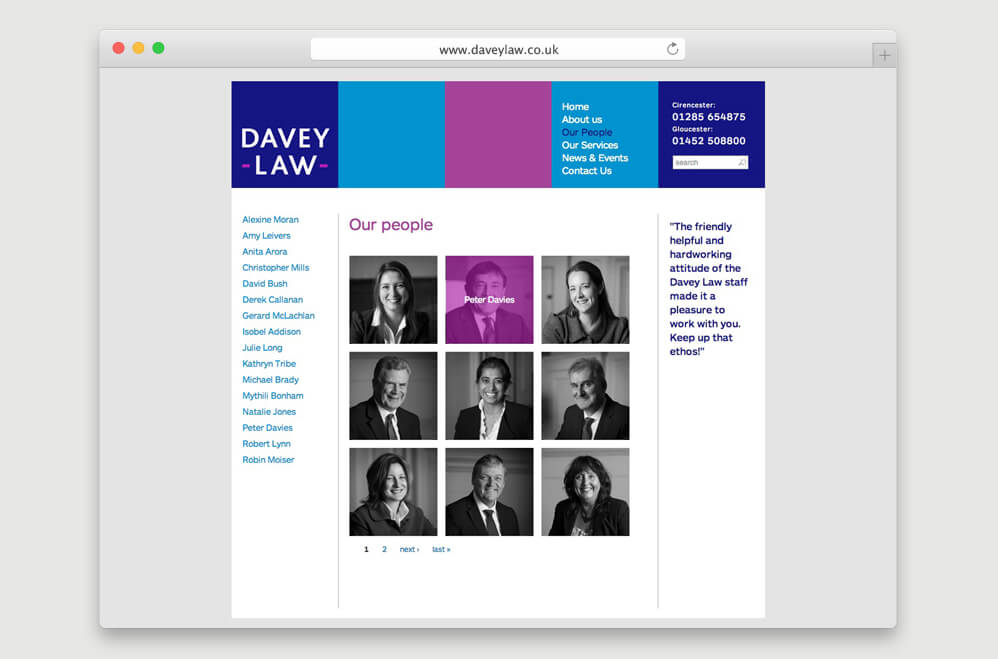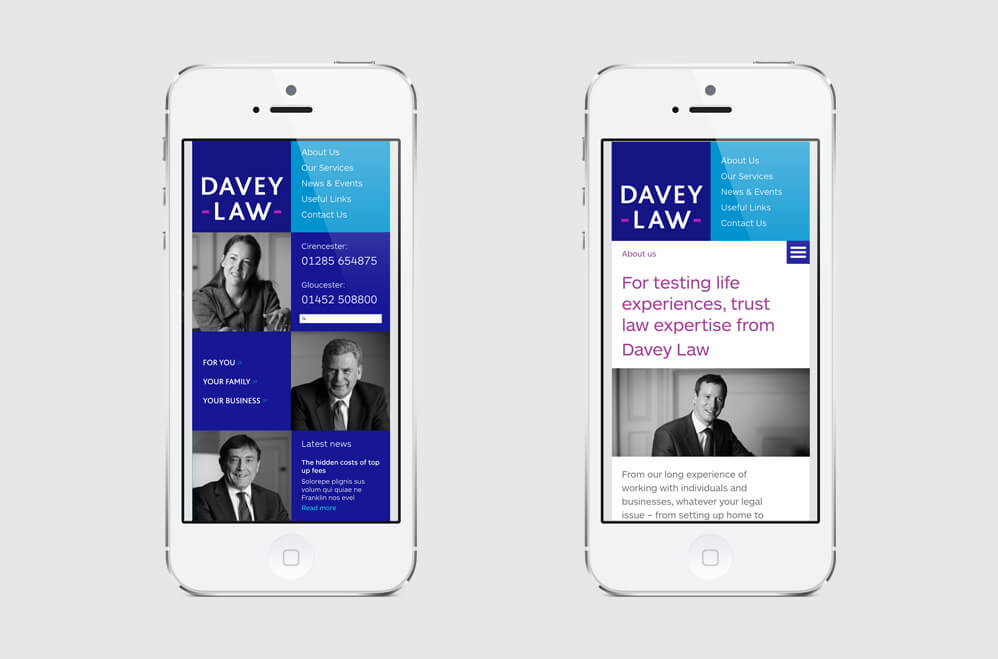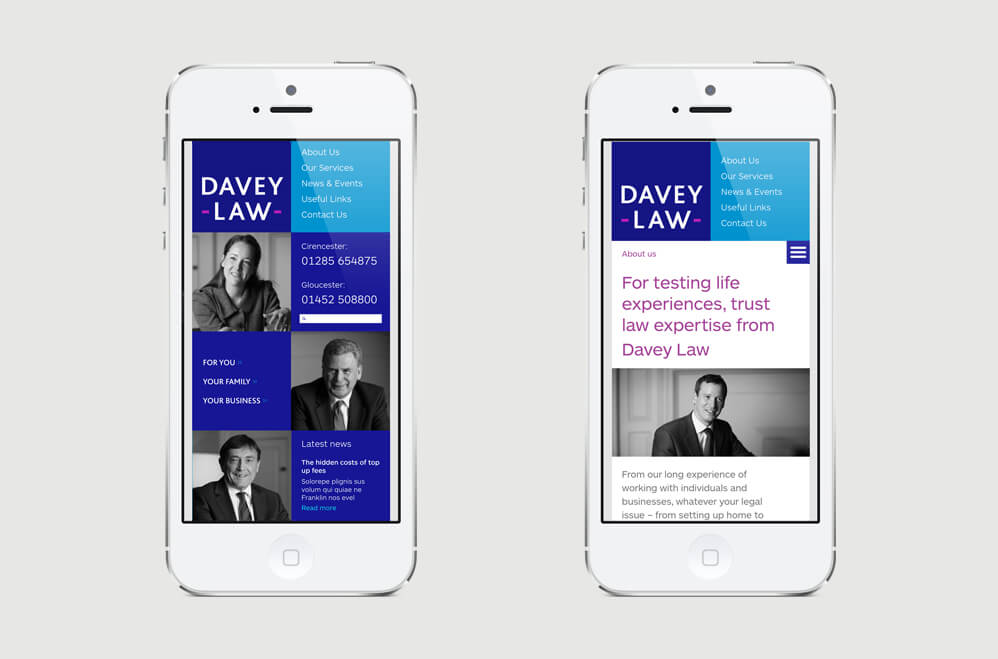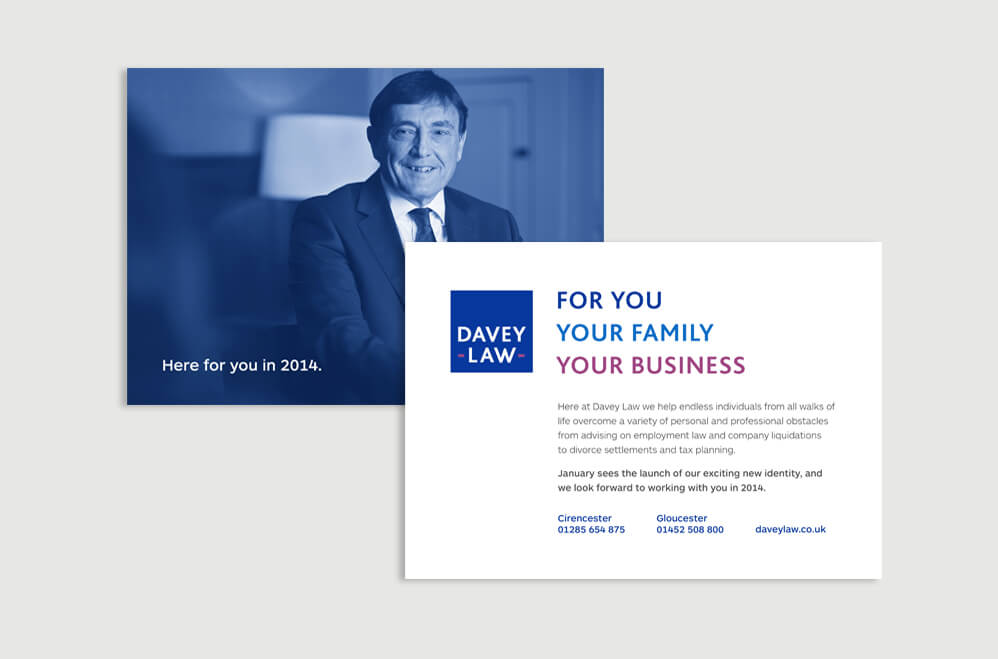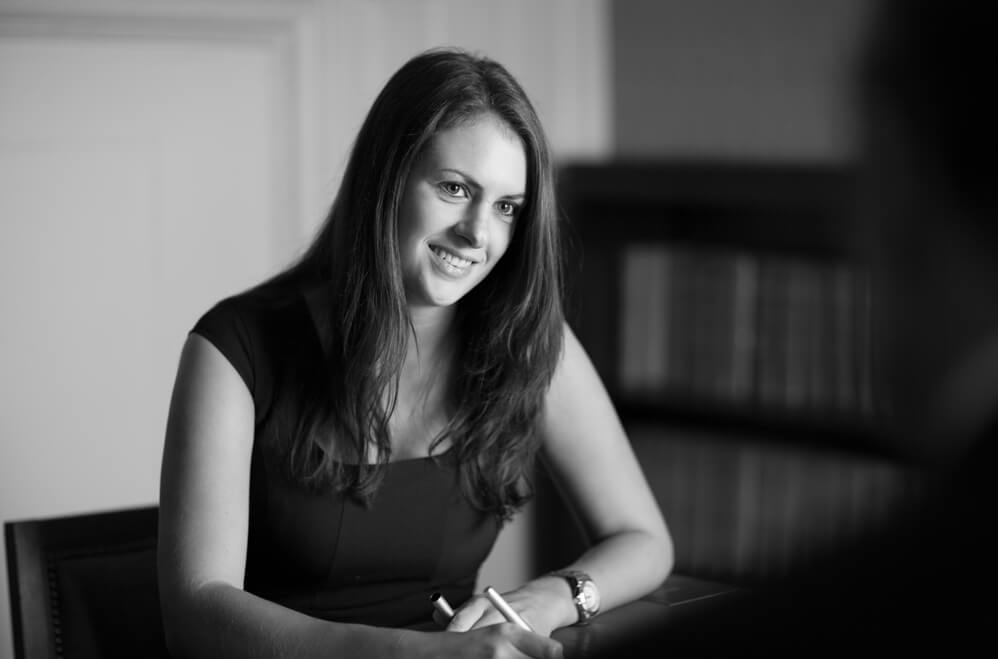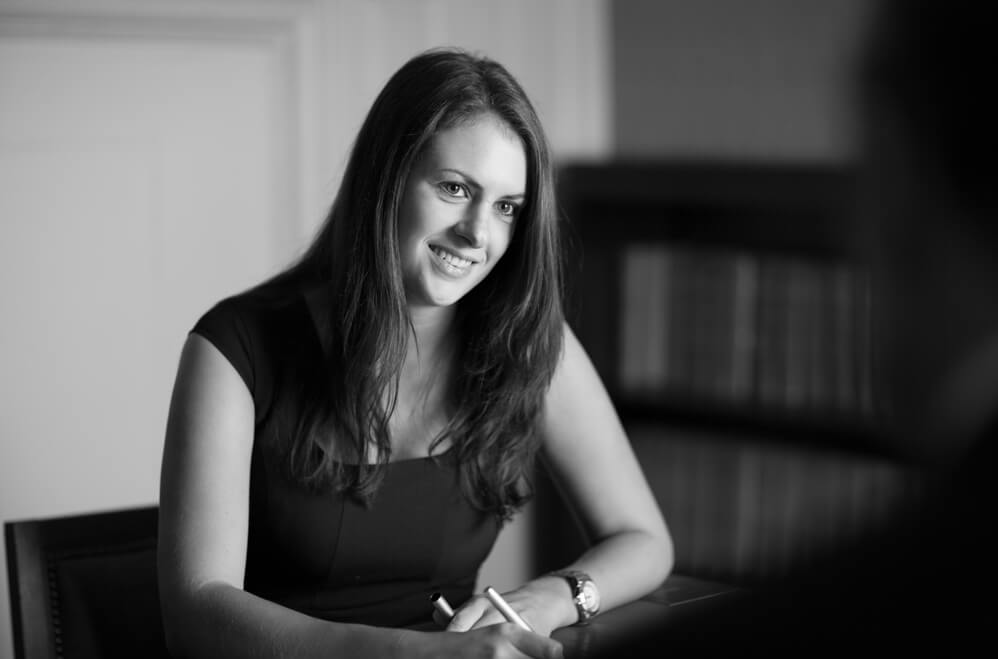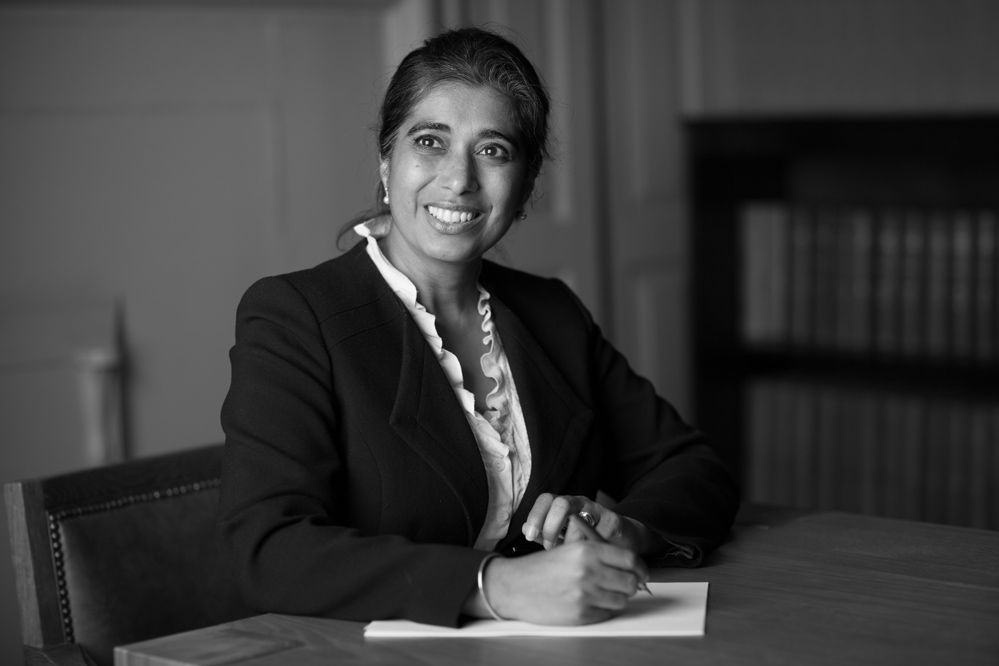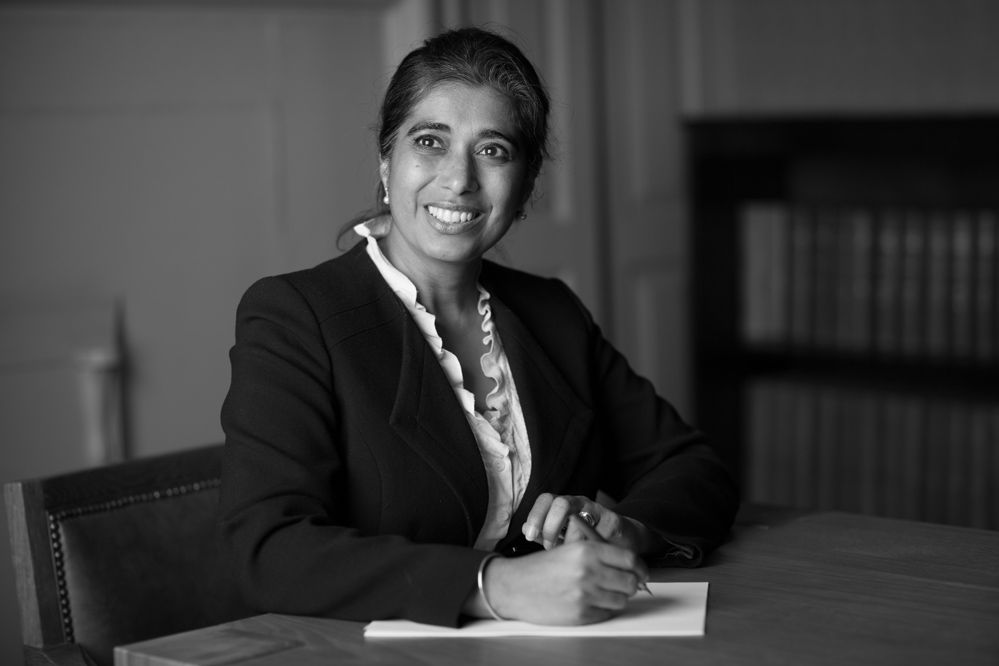 Interested in working with us?
Then get in touch as we'd love to hear your story
[unex_ce_button id="content_yabggw7sx,column_content_kj7a1e8vy" button_text_color="#ff6a13" button_font="regular" button_font_size="14px" button_width="auto" button_alignment="right" button_text_spacing="1px" button_bg_color="" button_padding="15px 25px 15px 25px" button_border_width="1px" button_border_color="#ff6a13" button_border_radius="1px" button_text_hover_color="#b422d4" button_text_spacing_hover="1px" button_bg_hover_color="" button_border_hover_color="#b422d4" button_link="web@franksandfranks.com" button_link_type="email" button_link_target="_blank" has_container="" in_column="1"]CONTACT US[/ce_button]


01993 813705 web@franksandfranks.com
Franks + Franks, The Studio, 9 Apsley Road, Oxford, Oxfordshire, OX2 7QX